[ad_1]

Aroldis Chapman is departing the Bronx for the Midwest. The left-handed relief pitcher agreed to the terms of a one-year, $3.75 million contract with the Kansas City Royals, a move MLB.com first reported.
Chapman joined the Yankees in 2016 after he signed a five-year, $86 million contract. The deal represented the contract for a relief pitcher at the time.
After Chapman's performance in 2019, the team extended the pitcher for another year, resulting in another $18 million.
CLICK HERE FOR MORE SPORTS COVERAGE ON FOXNEWS.COM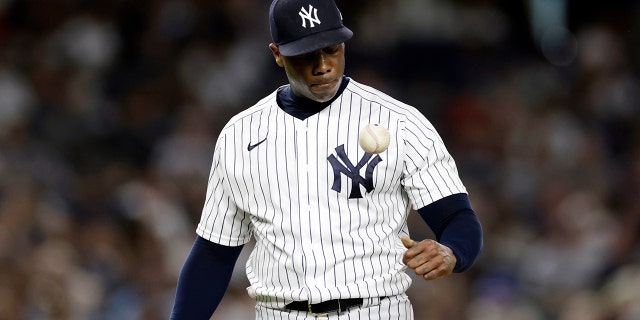 Chapman has been named an MLB All-Star seven times throughout his career, but he largely struggled last season. He posted a 4-4 record with nine saves, a 4.46 ERA and a 1.43 WHIP in 43 relief appearances.
The 34-year-old missed a mandatory team workout before the Yankees began the American League Division Series and as a result left off the team's roster.
5-TIME ALL-STAR RETURNING TO TEAM WITH WHICH HE WON MVP: 'WHERE IT ALL BEGAN'
"It was surprising at first [that he missed the workout], a little shocking, but after the shock wore off when you add everything up, it's not surprising," Yankees general manager Brian Cashman said at the time.
"There's some questions about whether he's been in all in or not for a little while. He's maintained verbally that he's in, but at times, actions don't match those words."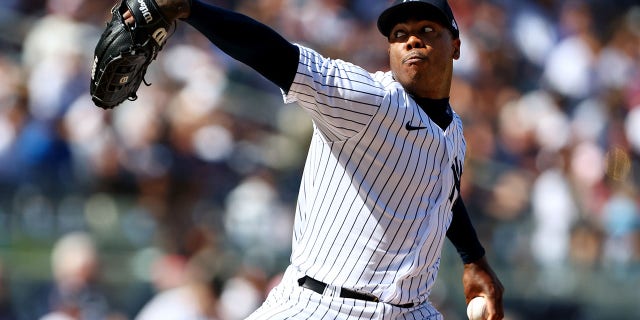 Chapman appeared on the injured list in May 2022 due to Achilles tendinitis and eventually lost his role as the closer.
In his seven seasons in New York, Chapman posted a 24-14 record with 153 saves and a 2.94 ERA.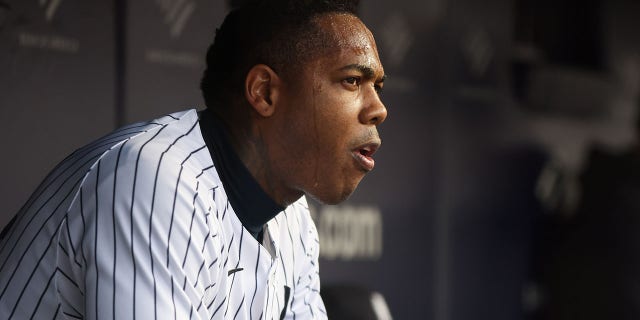 The Royals bullpen posted a 4.66 ERA last season, the fourth-worst in the MLB.
For his career, Chapman owns a 44-35 record with 315 saves and a 2.48 ERA in 667 career relief appearances.
CLICK HERE TO GET THE FOX NEWS APP
Chapman has also spent time with the Cincinnati Reds and the Chicago Cubs.
[ad_2]
(adsbygoogle = window.adsbygoogle || []).push({});