[ad_1]

While some in the NFL community might be calling for Brandon Staley's job, the Los Angeles Chargers' locker room is certainly backing their head coach. 
After blowing a 27 point lead over the Jacksonville Jaguars in Saturday's AFC wild-card game, several players came to Staley's defense.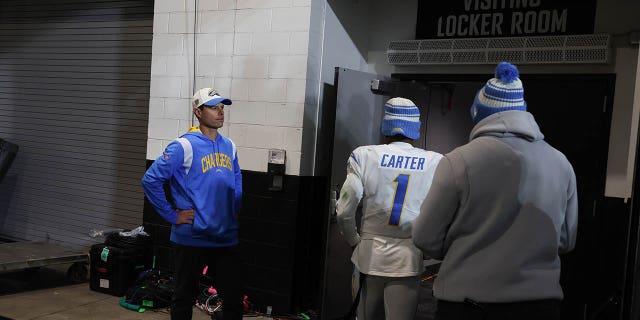 "Everyone would be lucky to have a coach like Staley," Herbert, who completed 25 passes for 273 yards and one touchdown, said Sunday. "He's been an incredible leader and has the respect of everyone on our team."
CHARGERS' JOEY BOSA ADDRESSES HELMET OUTBURST IN LOSS TO JAGUARS: 'I NEED TO BE MORE ACCOUNTABLE'
Herbert continued: "He's genuine, he's himself and has been the same person for the past two years."
Veteran pass rusher Joey Bosa expressed trust in his entire coaching staff. 
"I really do trust these coaches. [Staley is] a fresh head coach in this league. To expect he's going to know everything right away is kind of silly," Bosa said. "I think we need to just keep building. It doesn't happen overnight."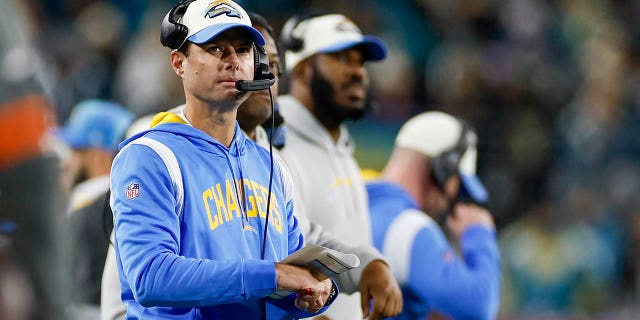 CLICK HERE FOR MORE SPORTS COVERAGE ON FOXNEWS.COM
Staley was hired by the Chargers as a defensive coordinator in January 2020. The following year he was named head coach. He holds a 19-16 record, including playoffs, and led the Chargers to their first playoff appearance since 2018. 
But despite Saturday's late game implosion, safety Derwin James Jr. said he'd "definitely" endorse Staley if asked. 
"That's my guy," he said, via the Los Angeles Times. "I feel like he's put a lot into it and a lot of guys believe in him in the locker room. I definitely believe in him and he's going to get it right."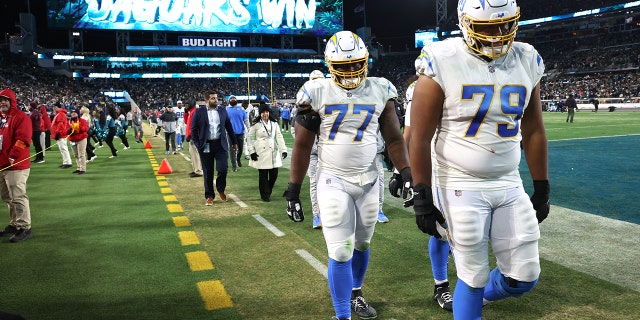 CLICK HERE TO GET THE FOX NEWS APP
The Chargers fell 31-30 to the Jaguars who advanced to the divisional round after completing the third-largest comeback in NFL playoff history. 
"I feel like what we built here and what we've continued to build every day, it's something special. And that first half definitely showed that," James said.
The Associated Press contributed to this report.
[ad_2]
(adsbygoogle = window.adsbygoogle || []).push({});