[ad_1]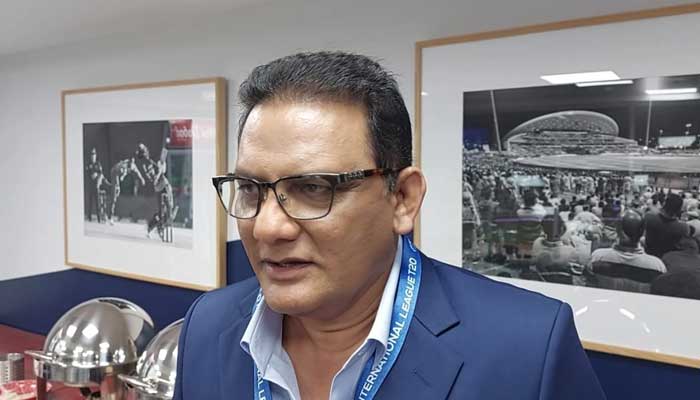 ABU DHABI: Former Indian captain Mohammad Azharuddin Saturday backed Babar Azam as captain of the Pakistan cricket team, but advised him to reconsider his batting position.
Talking to a group of Pakistani journalists in Abu Dhabi, Azharuddin said that Babar is a top-class player, but it would be unfair to expect him to play aggressively as it is not his natural game.
"Babar Azam has his own style; aggression is not his way of playing cricket. He has a variety of shots and has been doing well with that. We shouldn't expect him to go against his natural style," Azhar said.
The former Indian skipper, however, advised that Babar should consider changing his batting position.
"We have recently seen that he has struggled against swing. If he is struggling, then he must change his batting position. If I was in the Pakistan team's dressing room, I would've certainly advised him to consider changing his batting position," the veteran cricketer said, adding that the Pakistan skipper is not a natural opening batter.
Azhar is in the United Arab Emirates participating in the inaugural edition of the International League T20 tournament as a commentator.
The cricketer backed Babar as captain and said that he should be allowed to continue leading the Pakistani side.
"You can't judge a player as captain that quick. He is new to this job. I am sure he will learn. A player should be judged as a captain after a few years in the role and I believe Babar should be allowed to continue as one," he said.
Replying to a question, Azhar said that Pakistan has good bowling talent, but insisted on bowlers concentrate on their fitness.
"I've seen them getting injured quite often. They must work hard on their fitness, as it is never easy for any bowler to regain the same rhythm after coming back from an injury. Otherwise, Pakistani bowlers are very good," he said.
When asked about World Cup 2023 which will be held in India, the former captain said that he expects it to be an exciting tournament. He, however, added that it is too early to predict anything about the event.
"So much cricket is to be played prior to it, so let's focus on that before starting the discussion on World Cup," Azhar said.
[ad_2]
(adsbygoogle = window.adsbygoogle || []).push({});