[ad_1]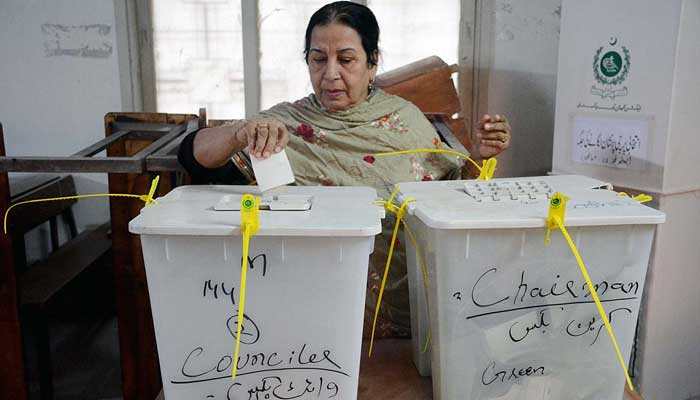 The polling process of the second phase of the local government in several Sindh districts — including Karachi and Hyderabad — has ended as the clock struck 5pm.
The counting of votes has started across polling stations and unofficial results have begun pouring in.
Earlier today, the voting process began at 8am across the two divisions and concluded at the scheduled timings, except for a few polling stations where the process began with a delay.
Hundreds of thousands of people, including women, youth and the elderly, headed to vote in a bid to elect their local representatives, many political parties complained and demanded the Election Commission of Pakistan (ECP) increase the polling time as the process began late at some of the stations.
[ad_2]
(adsbygoogle = window.adsbygoogle || []).push({});