[ad_1]

Basketball Hall of Famer Bill Walton has been outspoken about the homeless crisis in San Diego, and on Saturday he co-authored an op-ed calling for their relocation from the city.
Walton had a byline in the Times of San Diego with George Mullen. The article levies complaints about how the homelessness crisis has affected residents in the city and described Sunbreak Ranch as the saving grace for the city's issue.
"Most of us can no longer walk or bicycle our downtown city streets, sidewalks, and parks without facing an obstacle course of tents, bodies, human excrement, needles, trash, and a slew of walking-zombies who are impossible to distinguish between those just down on their luck and others who are out-of-control substance abusers about to attack us," Walton and Mullen wrote.
CLICK HERE FOR MORE SPORTS COVERAGE ON FOXNEWS.COM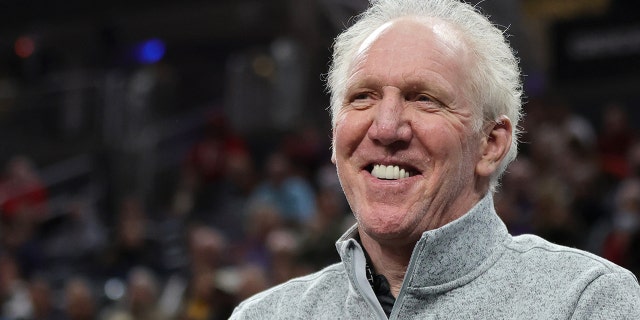 The proposed Sunbreak Ranch site is in the empty plot of land east of Interstate 15 on Marine Corps Air Station Miramar, according to the article. The proposal includes 2,000 acres of open land with toilers, portable showers and medical tents. Those who decided to come would live in a community tent or can camp in their own protected areas.
The article said Mullen needed three steps to help launch the plan.
"We need our President and federal government to lease 2,000 acres of MCAS Miramar land to Sunbreak Ranch at $1 per year, and to designate this land as a temporary 'federal emergency homeless help zone.' This will eliminate local red tape and opposition.
"We need our President to deploy the military and security services to build a tent city for Sunbreak Ranch on this site with surplus equipment from the Afghan and Iraq deployments. Our military and security services have the manpower, expertise, and equipment to build out this entire tent city within weeks.
"The cost of this Sunbreak experiment is minimal compared to the untold tens of billions of dollars currently being spent (to no avail) on homelessness annually."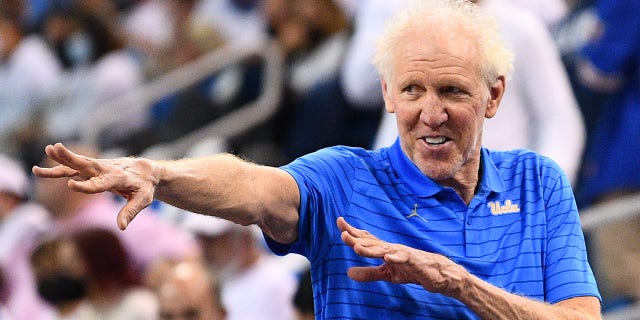 BILL WALTON CALLS OUT SAN DIEGO MAYOR FOR HOMELESSNESS CRISIS, SAYS HE WAS RECENTLY ASSAULTED
San Diego Mayor Todd Gloria didn't immediately respond to Fox News Digital's request for comment.
Walton previously criticized the mayor over the crisis. In September, he emailed Gloria about being assaulted by homeless people while riding his bike.
"You have failed, us and yourself," an email from Walton to Gloria read, according to the Voice of San Diego.
"Once again, while peacefully riding my bike early this Sunday morning in Balboa Park, I was threatened, chased, and assaulted by the homeless population, in our park," he reportedly wrote in August.
He also wrote about the issue in the middle of September on Instagram.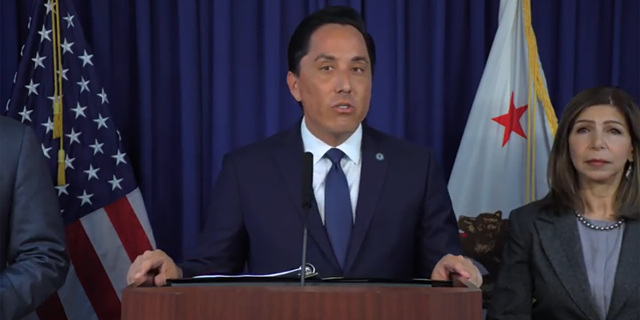 "Sadly, and with a broken heart, I can no longer say that my hometown of San Diego, is the greatest place in the world," Walton wrote on Sept. 19. "I can no longer say that SD is a safe, healthy, clean, and beautiful place. I can no longer urge my family, friends, tourists, and businesses to come to SD to live, work, and play."
Gloria touched on the homelessness issue on Thursday.
"It's not OK for children to have to walk in the middle of the street past encampments to get to school," he said via Patch.
CLICK HERE TO GET THE FOX NEWS APP
Gloria said he planned to get to work to end the crisis. He vowed to open more shelters, clean up encampments along city sidewalks and limit evictions, among other things.
[ad_2]
(adsbygoogle = window.adsbygoogle || []).push({});