[ad_1]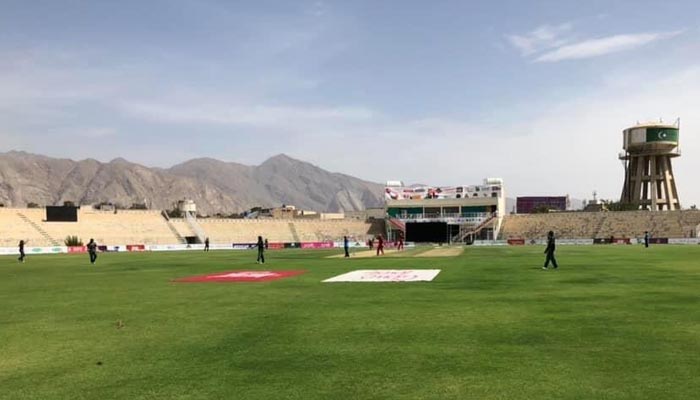 KARACHI: Quetta will no longer be the fifth venue for the Pakistan Super League (PSL) — scheduled to begin next month.
Speaking to The News, a Pakistan Cricket Board (PCB) official said that all the efforts to organise some of the PSL matches at the Bugti Stadium in Quetta proved "futile due to various reasons", with the foremost being extreme weather conditions in the city.
"We are thankful to all those who helped the PCB with its efforts to organise PSL matches in Quetta. Following the announcement by the PCB Management Committee head Najam Sethi, we sent a special team to Quetta with the aim to make special arrangements to organise some of the PSL matches there," the official said.
"The team held meetings with all the stakeholders in Quetta but came to the conclusion that it would not be possible to organise matches in the city this fall," the official said.
"We are thankful to all, including the Corps Commander and the provincial administration for extending full support. However, we have decided that this time it will not be feasible to hold PSL matches there."
"The main reason is extreme weather in Quetta and also the delay in starting the preparations for the extravaganza," he said.
The official, however, was hopeful of organising warm-up or exhibition matches at the venue with the plan that from next year onward, Quetta would become a permanent venue for the PSL.
"I think from 2024 onward, Quetta can become a permanent venue of the PSL fixtures," the official added.
The News, however, has learnt that one of the issues that prevented the PCB from conducting matches in Quetta was the difficulty of effective beaming of the PSL matches and technicalities involved in it.
"Sethi and other members of the board made sincere efforts to take the PSL to Quetta. We strongly believe that PSL nine matches can well be organised in Quetta in an effective and professional way. We are planning to kick-start the preparations early," the official said.
The PCB official was also hopeful about holding some of the matches in Peshawar next year.
"Besides Quetta, we are also planning to hold some of the PSL 9 matches in Peshawar," the official said.
The PSL 2023 matches, starting in February, will now be held at four venues — Lahore, Karachi, Multan and Rawalpindi.
[ad_2]
(adsbygoogle = window.adsbygoogle || []).push({});