[ad_1]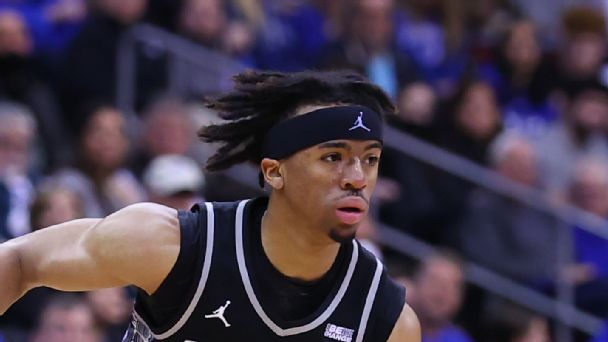 We're about two months out from a period every college coach has circled on their calendars. The NCAA tournament? Nope. Transfer portal season. It's the time when programs can reinvent their rosters for next season, or watch as several key players surprisingly walk out the door.
For the 2020-21 academic year, 1,832 names entered the portal. Last year, it was 1,786. So far in 2022-23, it has been fairly quiet, with fewer than 75 names entering the portal since the summer. But the near-disappearance of the midyear transfer has contributed to the lack of portal entries. As recently as a few years ago, one could always count on a handful of impact players leaving at the semester break and garnering a busy short-term recruitment. With transfers now eligible to play right away instead of sitting out a year, most unhappy players just decide to stick it out until the end of the season before going into the portal.
Once the names start flowing into the portal at 100-plus players per day, we'll expand the transfer rankings to 100. For now, there's only about a dozen worth monitoring.
---
[ad_2]
(adsbygoogle = window.adsbygoogle || []).push({});